Wholesale | 2020 Calendar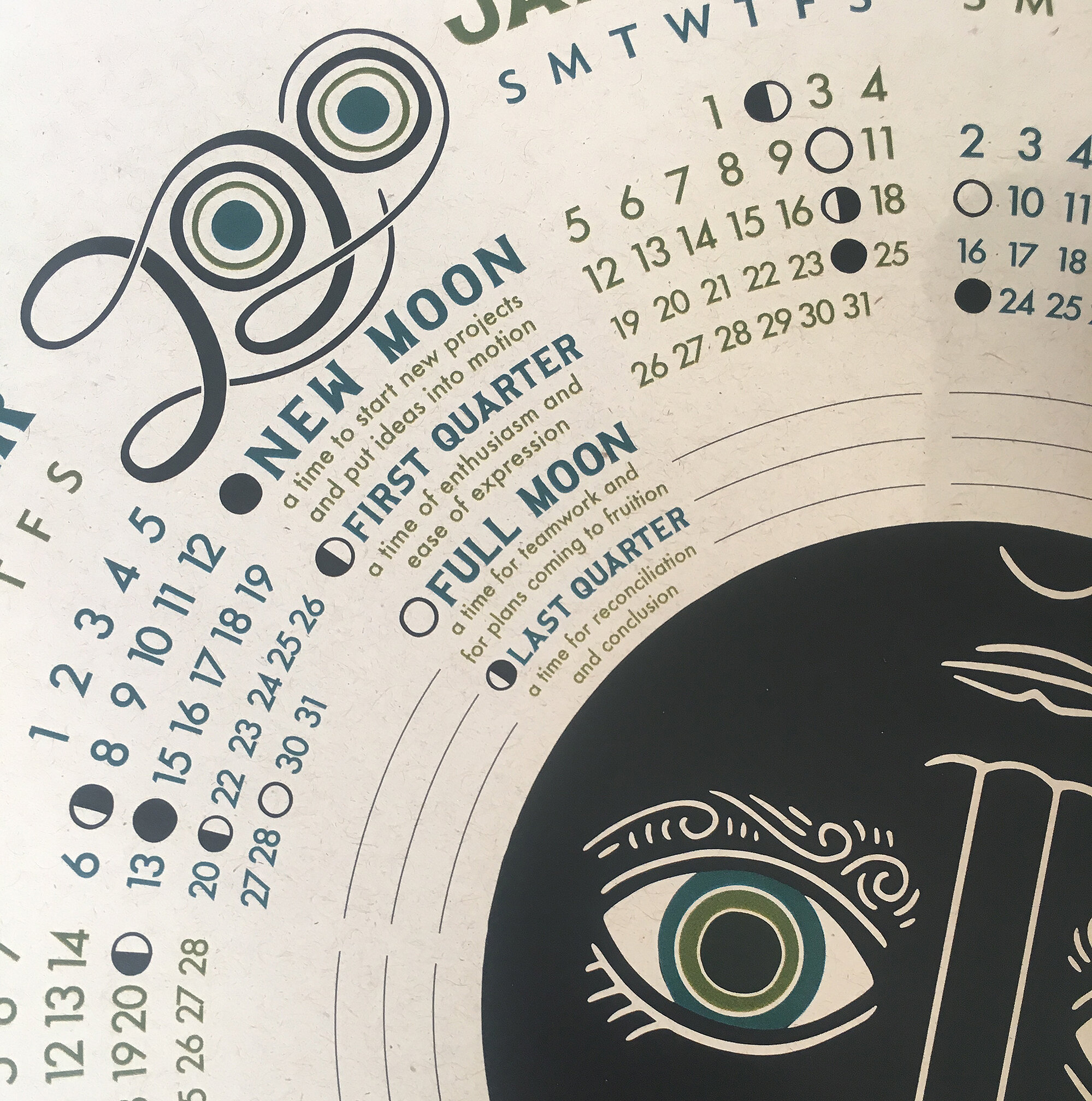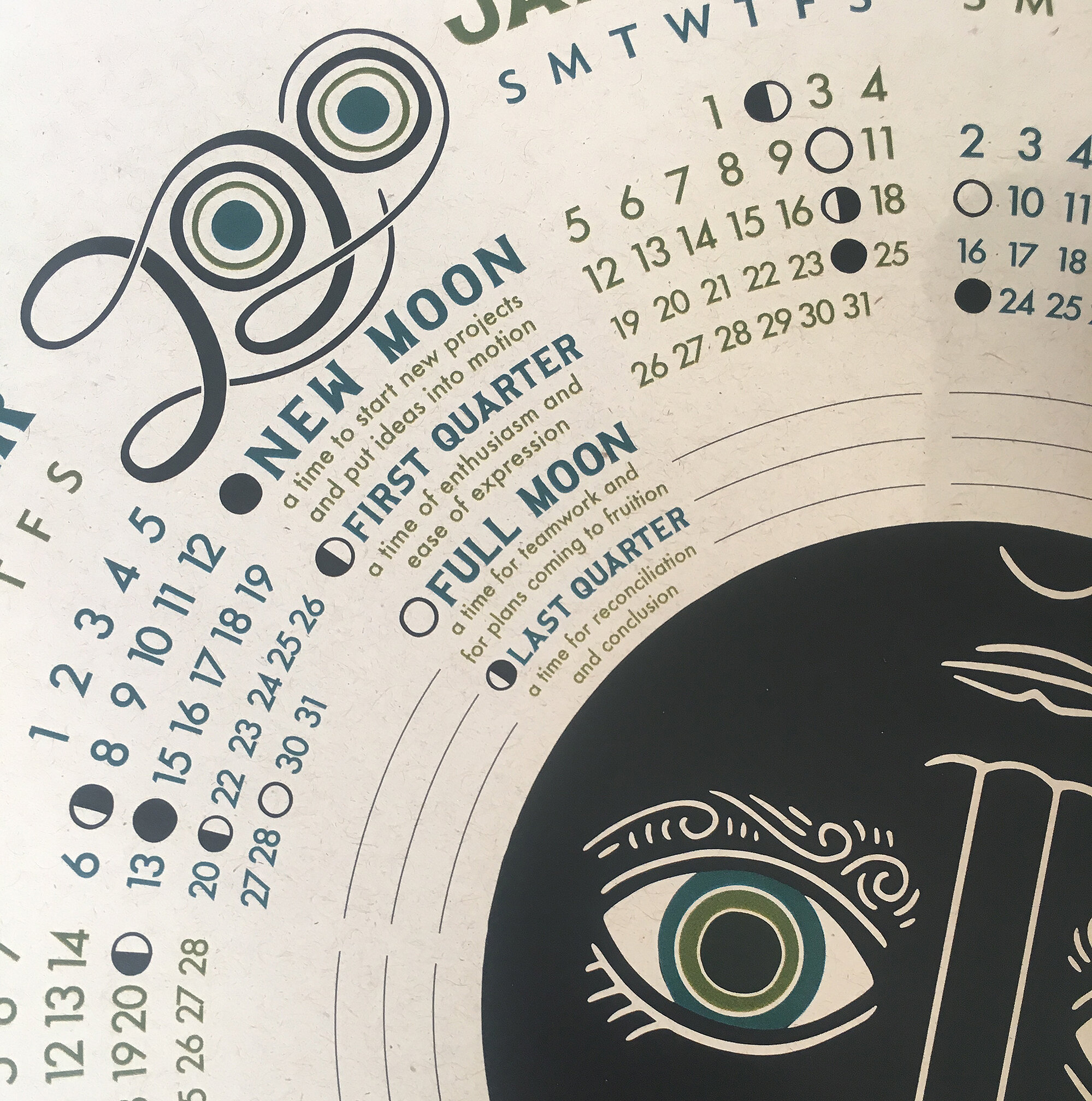 Wholesale | 2020 Calendar
Suggested retail: $15 // Please select Wholesale: US at checkout for $10 flat rate shipping
The Lunar Calendar is back for 2020! The calendar is 12x12" and fits into a record album frame. The center image reads upside down so the calendar can be flipped halfway through the year.
+ Includes moon phase descriptions (example: The new moon is a good time to start new projects and put ideas into motion).
+ Each month has space below it to write in birthdays and other important dates.
+ The top section is perforated so it can be removed before use.
+ Digitally printed with vegetable-based inks on recycled cover stock.